' OLD HOLLYWOOD'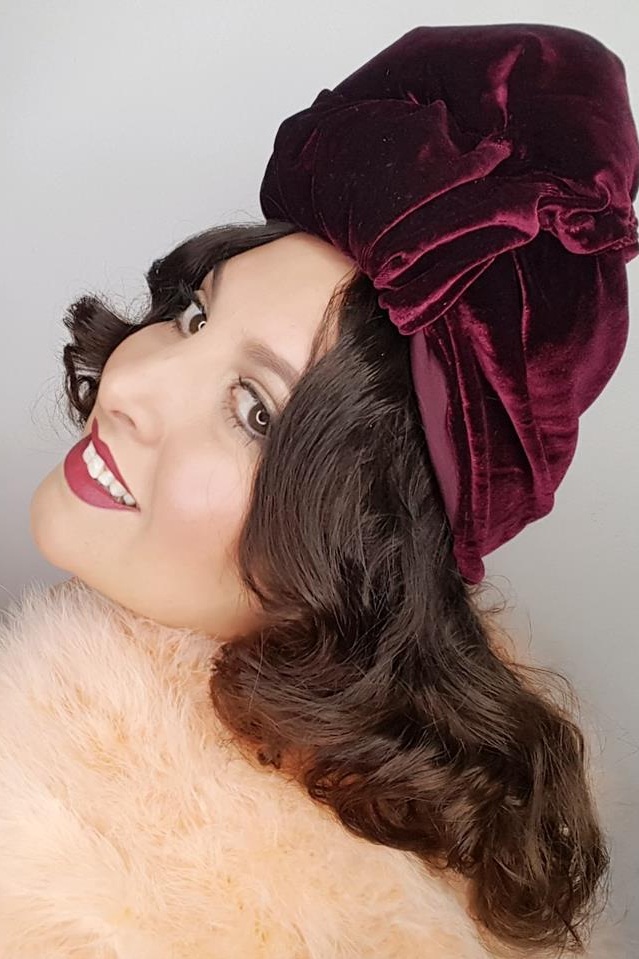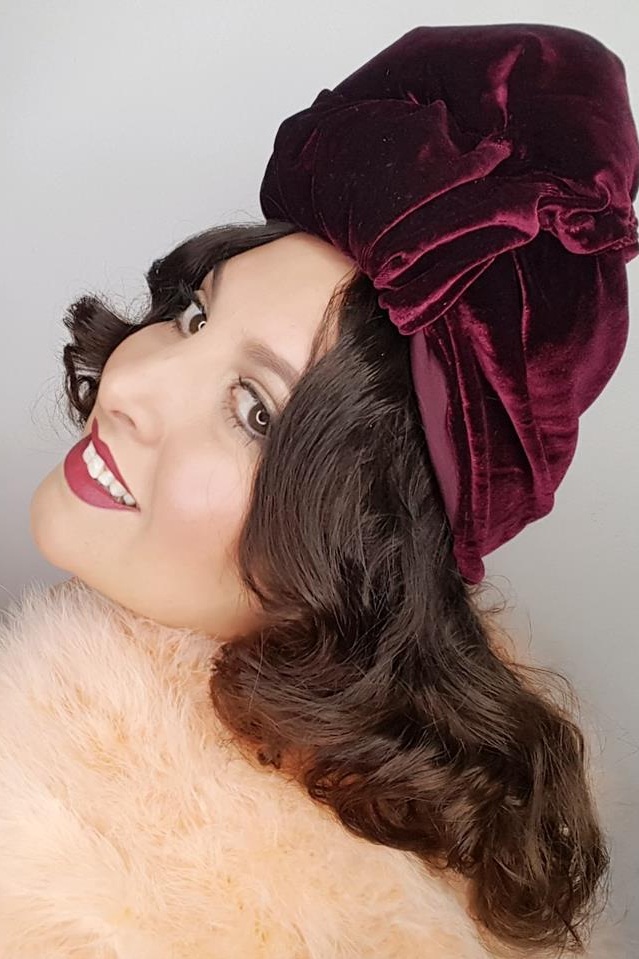 sold out
' OLD HOLLYWOOD'
OLD HOLLYWOODS
The OLD HOLLYWOOD Turban is one of a kind and made from the highest quality luxurious stretch maroon velvet.
Hand blocked on an original 1940s millinery block into the perfect 1940s authentic turban.
OLD HOLLYWOOD is lined with buckram in the front to give it a dramatic height.
OLD HOLLYWOOD is is a free size due to the stretch velvet that sits comfortably on the head to accommodate all sizes
OLD HOLLYWOOD is handmade made to order so please allow 1- 2 weeks for delivery
We are able to make this piece in different colors
contact us at info@thehouseofhats.com.au
to discuss commissioning a special pieces to match your outfit.
This piece is handmade in our Sydney Studio and is made to order.
You Might Also Like