' HOLLYWOOD ' ( Pink)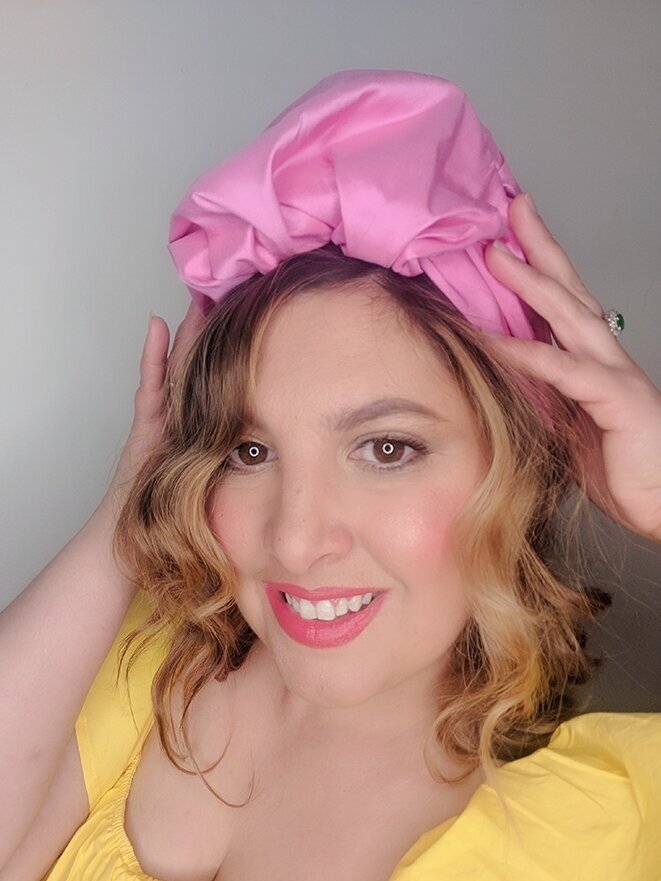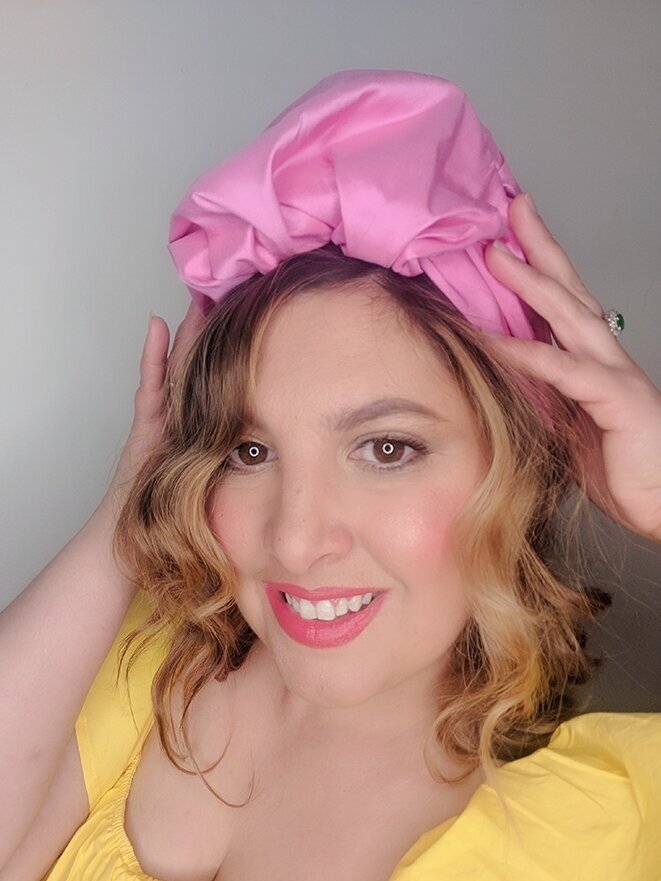 ' HOLLYWOOD ' ( Pink)
The ' HOLLYWOOD Turban is a great all year round accessory .
Handmade in our Sydney Studio from the finest Dupion lightweight silk and sculptured into a unique exclusive design by The House of Hats inspired by the 1940s.
HOLLYWOOD is Finished with a grosgrain band inside. Each one is individual and unique and can be worn flat on the head or Puffed up in the front for a more dramatic look.
HOLLYWOOD comes shipped in a Gift box
Ready to Ship Now from Our Sydney Studio
You Might Also Like