' Edith '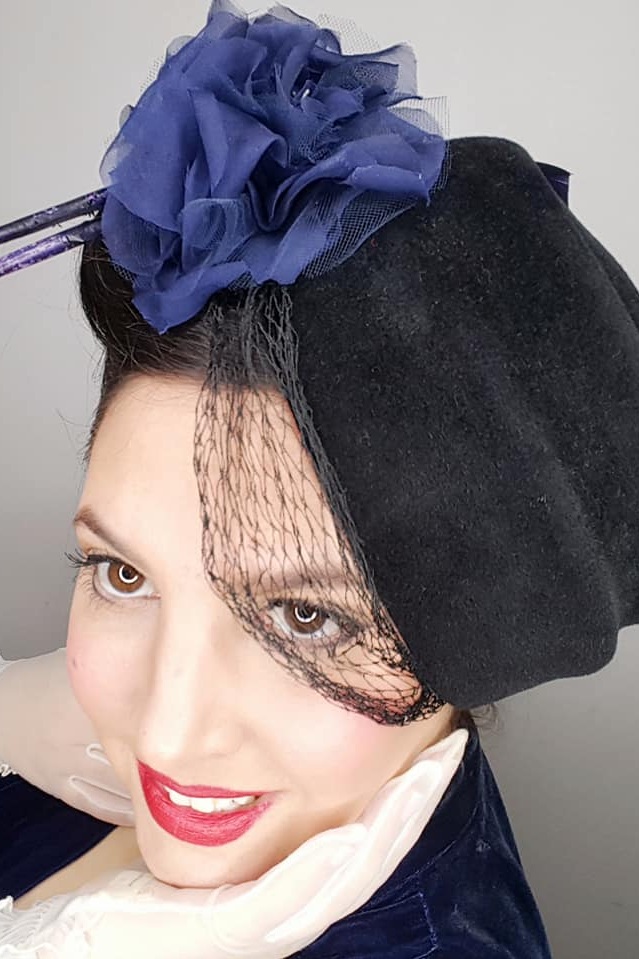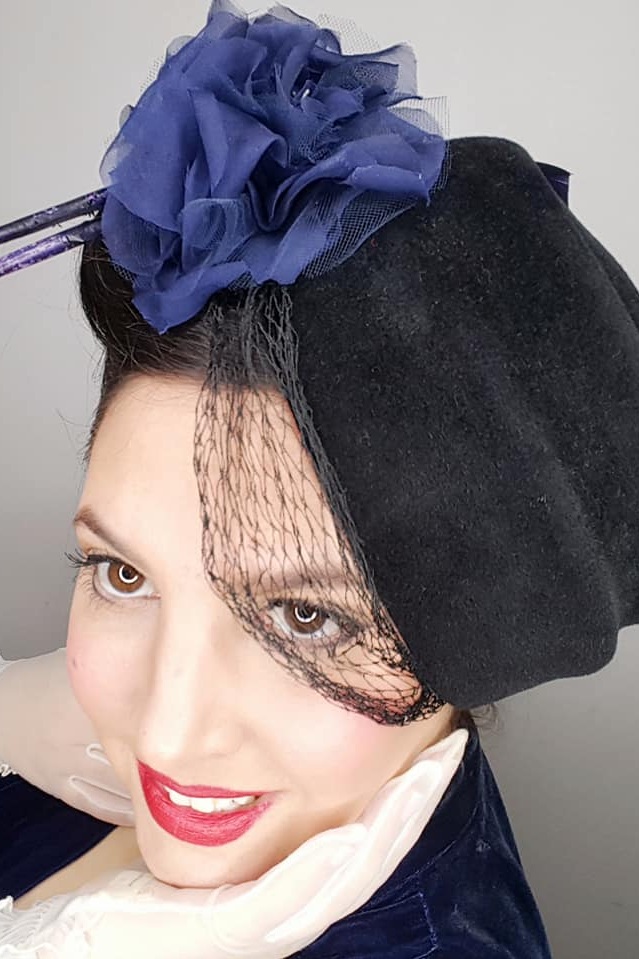 ' Edith '
EDITH
The EDITH Hat is a 1940s inspired hat from the 1939 Movie ' The Women'
Black fur felt side tilt hat that has been molded with folds to give a 40s effect.
Finished with Royal blue hand tooled silk flowers with vintage black stamen centre
Vintage black veiling that just covers the eyes slightly.
and two arrow cut navy feathers and secured to the head with a metal comb.
The hat can be worn both ways as show in image.
Made to order 2-4 weeks
one size.
You Might Also Like